Mars Habitat Model
MMS member Mike Hudson has created a habitat model with the help of a few other MMS members.
---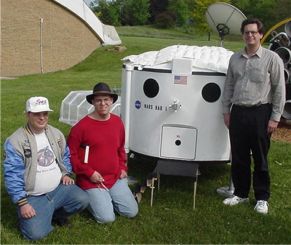 Mike (far left) and fellow MMS members with the Habitat Model at the Jackson Space Center's "What's Up" Weekend.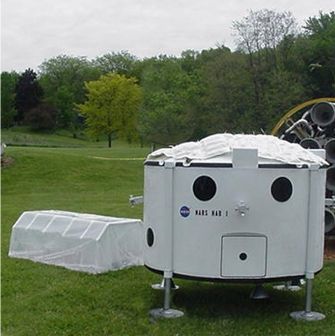 The Habitat Model with greenhouse. The greenhouse was built by MMS member Julie Edwards.

Another view of the Habitat Model with the stair platform.
---

Mars Habitat Model During Construction

---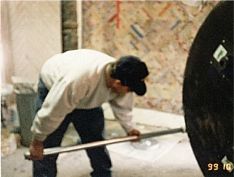 Mike mounts the struts to the habitat base. The habitat is made out of a large plastic holding tank.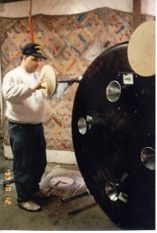 Attaching the foot pads to the landing struts.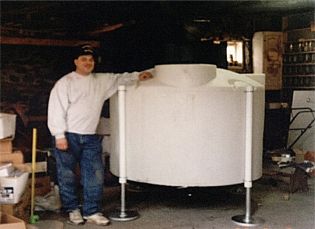 The semi-completed hab model.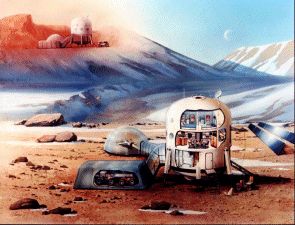 Please send questions or comments concerning this Web site to mms-web@umich.edu.
Copyright © 2000 Michigan Mars Society. All rights reserved.
Some images on this Web site courtesy of NASA JPL.