The meeting in May was a special barbecue at Dave Rankin's house. Very little business was conducted. Instead the meeting was more of a social gathering.

Gerry brought some 3-D slides taken by the Mars Exploration Rovers and we all donned our 3-D glasses to watch those.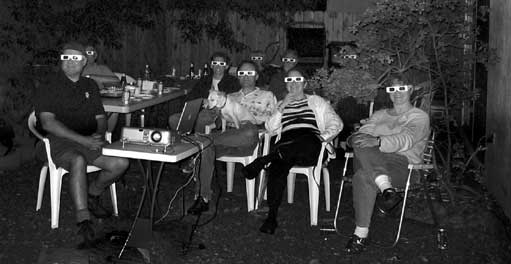 Shannon brought a video made at F/MARS.
Otherwise, we broke-in Dave's brand new gas grill and enjoyed ourselves. We plan to do a barbecue meeting again this summer.
-dkr













































---